Product Description
What is flow cytometry?
Flow cytometry is a popular cell biology technique that utilizes laser-based technology to count, sort, and profile cells in a heterogeneous fluid mixture. Using a flow cytometer machine, cells or other particles suspended in a liquid stream are passed through a laser light beam in single file fashion, and interaction with the light is measured by an electronic detection apparatus as light scatter and fluorescence intensity. If a fluorescent label, or fluorochrome, is specifically and stoichiometrically bound to a cellular component, the fluorescence intensity will ideally represent the amount of that particular cell component.
Flow cytometry is a powerful tool because it allows simultaneous multiparametric analysis of the physical and chemical characteristics of up to thousands of particles per second. This makes it a rapid and quantitative method for analysis and purification of cells in suspension. Using flow, we can determine the phenotype and function and even sort live cells.
FACS is an abbreviation for fluorescence-activated cell sorting, which is a flow cytometry technique that further adds a degree of functionality. By utilizing highly specific antibodies labeled with fluorescent conjugates, FACS analysis allows us to simultaneously collect data on, and sort a biological sample by a nearly limitless number of different parameters. Just like in conventional flow cytometry, forward-scatter, side-scatter, and fluorescent signal data are collected. The user defines the parameters on how cells should be sorted and then the machine imposes an electrical charge on each cell so that cells will be sorted by charge (using electromagnets) into separate vessels upon exiting the flow chamber. The technology to physically sort a heterogeneous mixture of cells into different populations is useful for a wide range of scientific fields from research to clinical. Nowadays the terms "flow cytometry" and "FACS" are often used interchangeably to describe this laser-based biophysical technique. The diagram below illustrates the experimental setup and general procedure of a typical FACS experiment. A population of mixed cells is sorted into a negative sample and a positive sample containing cells of interest by the flow cytometer.
Product Description
Flow cytometry USES flow focusing technology to make cells focus at the center of the fluid and be irradiated by laser. By detecting the fluorescence intensity generated by the scattered light of cells and the specific binding dye, the cell size, intracellular particle content and extracellular protein are analyzed.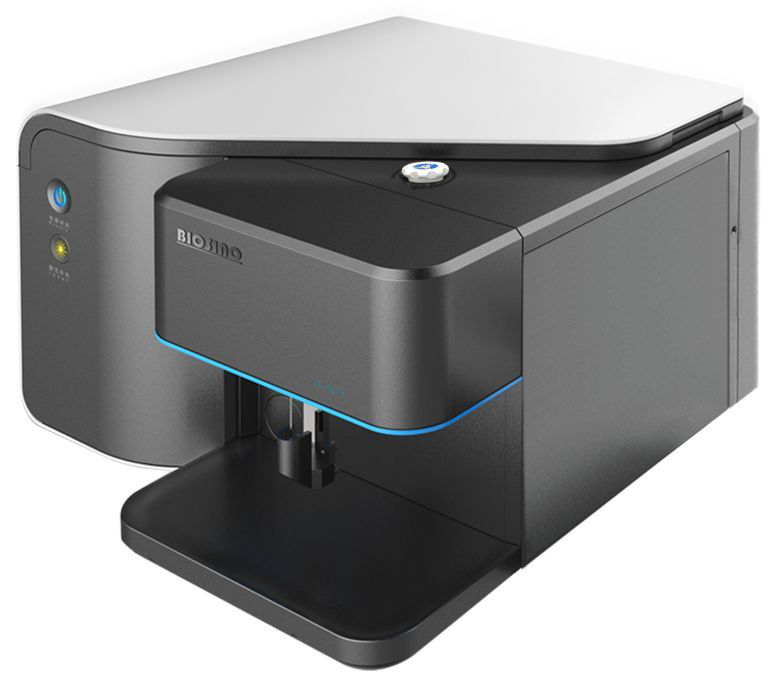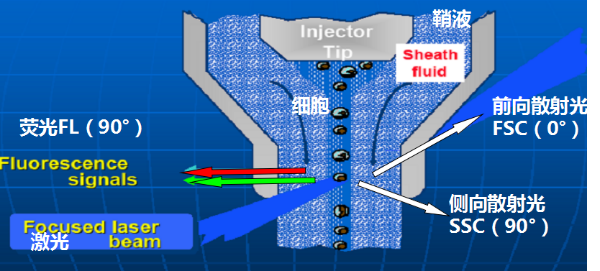 Function of flow cytometry
1) white blood cell count was performed by CD45 staining with white blood cells, and the scatter diagram of CD45 -- SSC was determined as shown in the figure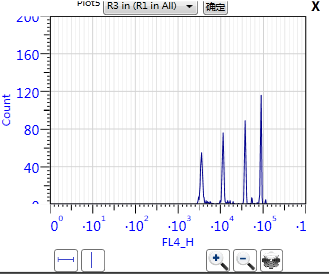 2) lymphocyte subsets were analyzed by labeling CD3, CD4 and CD8 with fluorescent antibodies to achieve the analysis of CD3+CD4+ and CD3+CD8+ subsets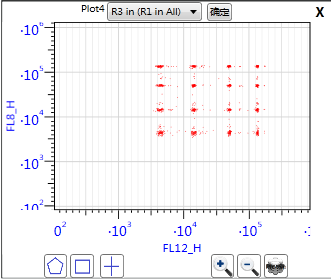 3) liquid-phase microarray detection can be used to identify coding fluorescent microspheres, so as to realize free protein molecular detection.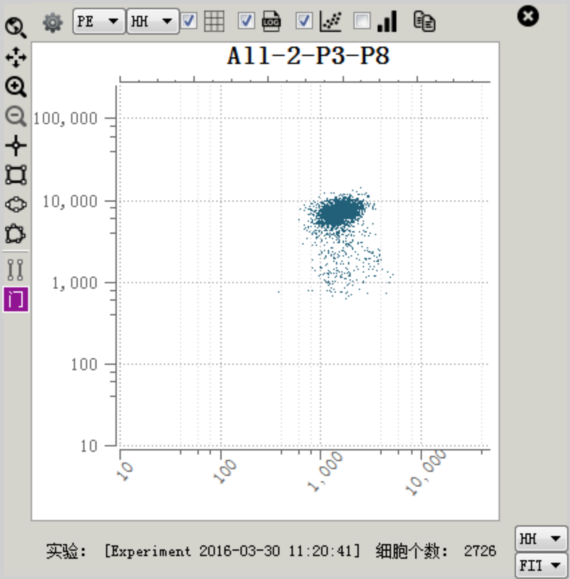 Features:
Single laser four colors
Excitation light: 405nm,488nm,638nm optional
Number of fluorescent channels: 4 colors (typical configuration: 525/45nm, 592/43nm, 692/40nm, 785/60nm)
Analysis speed: ≥10000 PCS/s
The forward lateral scattering light has a resolution of 0.5um
Fluorescence sensitivity PE≤100MESF, FITC≤200MESF