Product Description
Model NO.:

Food Grade

Packaging Material:

Paper

Shelf Life:

>12 Months

Application:

Meat, Drinks, Flour Products, Condiment, Jelly/Ice Cream, Baked Goods

Atc Code:

A10bx01

Trademark:

Hugestone

Specification:

Food Grade

HS Code:

13023230
Certification:

ISO, FDA, HACCP

Storage Method:

Normal

Main Active Ingredient:

Guar Gum

CAS Number:

9000-30-0

Einecs No:

232-536-8

Transport Package:

25kg/Bag

Origin:

Shandong
Guar gum, also called guaran, is a galactomannan. It is primarily the ground endosperm of guar beans. The guar seeds are dehusked, milled and screened to obtain the guar gum.It is typically produced as a free-flowing, off-
White Powder
.
Properties
Chemical composition
Chemically, guar gum is a polysaccharide composed of the sugars galactose and mannose. The backbone is a linear chain of β 1,4-linked mannose residues to which galactose residues are 1,6-linked at every second mannose, forming short side-branches.
Solubility and viscosity
Guar gum is more soluble than locust bean gum and is a better stabilizer, as it has more galactose branch points. Unlike locust bean gum, it is not self-gelling. However, either borax or calcium can cross-link guar gum, causing it to gel. In water, it is nonionic and hydrocolloidal. It is not affected by ionic strength or pH, but will degrade at extremes pH and temperature (e.g. pH 3 at 50 °C). It remains stable in solution over pH range 5-7. Strong acids cause hydrolysis and loss of viscosity, and alkalies in strong concentration also tend to reduce viscosity. It is insoluble in most hydrocarbon solvents.
Guar gum shows high low-shear viscosity but is strongly shear-thinning. It is very thixotropic above 1% concentration, but below 0.3%, the thixotropy is slight. It has much greater low-shear viscosity than that of locust bean gum, and also generally greater than that of other hydrocolloids. Guar gum shows viscosity synergy with xanthan gum. Guar gum and micellar casein mixtures can be slightly thixotropic if a biphase system forms.
Thickening
Guar gum is economical because it has almost eight times the water-thickening potency of cornstarch - only a very small quantity is needed for producing sufficient viscosity. Thus, it can be used in various multiphase formulations: as an emulsifier because it helps to prevent oil droplets from coalescing, and/or as a stabilizer because it helps to prevent solid particles from settling.
Ice crystal growth
Guar gum retards ice crystal growth nonspecifically by slowing mass transfer across the solid/liquid interface. It shows good stability during freeze-thaw cycles.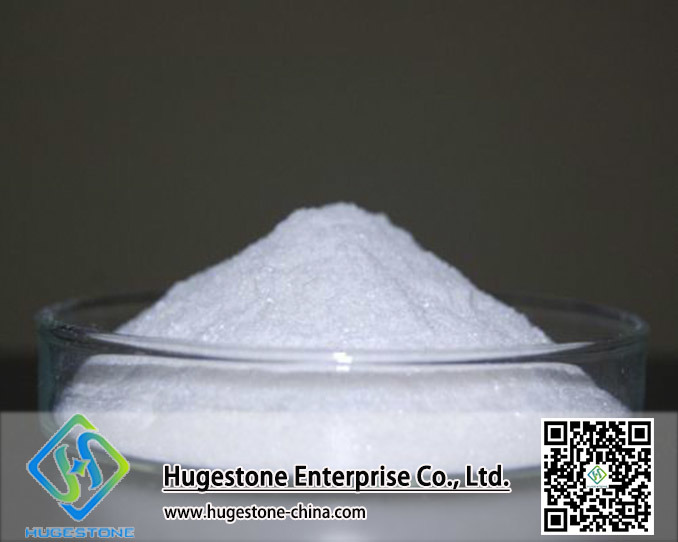 Contact us if you need more details on Guar Gum. We are ready to answer your questions on packaging, logistics, certification or any other aspects about Gum、Galactomannan. If these products fail to match your need, please contact us and we would like to provide relevant information.
Product Categories : Food Thickeners