Product Description
Model NO.:

Food Grade

Nutritional Value:

Non-nutritional Type

Resource:

Chemosynthesis

Rtecs Number:

Lw5440140

Brn Number:

3654410

Trademark:

Hugestone

Specification:

MFCD03648615

HS Code:

29400000
Type:

Sweetener

Effect:

Sweetener

CAS Number:

56038-13-2

Einecs Number:

259-952-2

Appearance:

off-White to White Powder

Transport Package:

25kg/Drum

Origin:

Shandong
Sucralose is an artificial sweetener. The majority of ingested sucralose is not broken down by the body, so it is noncaloric. In the European Union, it is also known under the E number (additive code) E955. Sucralose is about 320 to 1,000 times as sweet as sucrose (table sugar),twice as sweet as saccharin, and three times as sweet as aspartame. It is stable under heat and over a broad range of pH conditions. Therefore, it can be used in baking or in products that require a longer shelf life. The commercial success of sucralose-based products stems from its favorable comparison to other low-calorie sweeteners in terms of taste, stability, and safety.
Sucralose is found in many food and beverage products, used because it is a no-calorie sweetener, does not promote dental cavities, is as safe for consumption by diabetics as nondiabetics, and does not affect insulin levels.Sucralose is used as a replacement for, or in combination with, other artificial or natural sweeteners such as aspartame, acesulfame potassium or high-fructose corn syrup. Sucralose is used in products such as candy, breakfast bars and soft drinks. It is also used in canned fruits wherein water and sucralose take the place of much higher calorie corn syrup-based additives. Sucralose mixed with maltodextrin or dextrose (both made from corn) as bulking agents is sold internationally by McNeil Nutritionals under the Splenda brand name. In the United States and Canada, this blend is increasingly found in restaurants, including Tim Hortons, and Starbucks, in yellow packets, in contrast to the blue packets commonly used by aspartame and the pink packets used by those containing saccharin sweeteners; in Canada, though, yellow packets are also associated with the SugarTwin brand of cyclamate sweetener.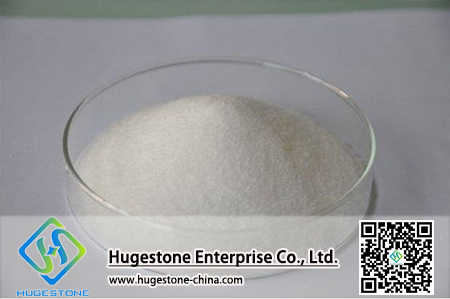 Chemical Name: 4, 1, 6 -trichloro-4, 1, 6 -trideoxy- Pentagalactosucrose
Molecular Formula: C12H19Cl3O8
Molecular Weight: 397.64
Unisweet Sucralose is 600-650 times sweeter than sugar and 3 times sweeter than Aspartame.
Fine taste. Unisweet Sucralose tastes almost the same as Sugar.
High safety. Unisweet Sucralose has been proved totally safe to human body.
High stability. Unisweet Sucralose is resistant to
Acid
and
High Temperature
, and suitable for all kinds of foods including health-care foods and medicine.
High solubility. Unisweet Sucralose is readily soluble in water.
Health-care function. The caloric and energy value of Unisweet Sucralose is zero. It will not be absorbed by human body and cause decayed teeth. It is suitable to all populations including patients suffering diabetes, obesity, cardiovascular diseases. 
| | |
| --- | --- |
| Item | Specification |
| Appearance | White to off-white, crystalline |
| (A) Identify (IR) | Passes Test |
| (B) Identification (HPLC) | Passes Test |
| (C) Identity (TLC) | Passes Test |
| Assay (on anhydrous basis) | 98.0% -102.0% |
| Lead | £ 1mg/kg |
| Heavy Metals | £ 0.001% |
| Arsenic | £ 1mg/kg |
| Methanol | £ 0.1% |
| Hydrolysis Products | £ 0.1% |
| Optical (Specific) Rotation | +84.0o+87.5o |
| Related Substances | £0.5% |
| Water | £ 2.0% |
| Triphenylphosphine Oxide | £ 150 mg/kg |
| pH | 6.0-7.5 |
| Particle Size | 95% < 250 µm |
| Total Aerobic Count | £ 250 cfu/g |
| Molds and Yeasts | £ 50cfu/g |
| Molds and Yeasts | ≤100pcs/g |
| Total Coliforms | Negative to test  (<10 cfu/g) |
| Escherichia Coli | Negative to test  (<10 cfu/g) |
| Staphylococcus Aureus | Negative to test (Absent in 25g) |
| Salmonella Species | Negative to test (Absent in 25g) |
| Pseudomonas Aeruginosa | Negative to test (Absent in 25g) |
  Contact us if you need more details on Sucralose. We are ready to answer your questions on packaging, logistics, certification or any other aspects about Trichlorosucrose、Trichlorogalactosucrose. If these products fail to match your need, please contact us and we would like to provide relevant information.
Product Categories : Food Sweeteners