Product Description
Brucite granular is a new environmentally friendly granular magnesium fertilizer with a high content of active component.

Fertilizer is used for soil nutrition of crops. The recommendation is application in the main tillage, under pre-sowing cultivation or during sowing, or as nutrition for berry and fruit crops both as part of fertilizer mixtures or as an independent magnesium fertilizer.

The product is produced by grinding and granulating the natural mineral brucite (Magnesium Hydroxide).

It is ecologically safe and suitable for organic agriculture if used in the recommended proportions. Today, it is an actual production method designed to ensure a favorable environment, preserve soil fertility, obtain environmentally-friendly agricultural products, and protect human health.

Composition of Brucite
Brucite is natural magnesium hydroxide, also known as hydrated magnesia. Melting point (dehydration) 340 ° C, relative density: 2.39, hardness: 2.5, crystal structure: six crystal systems, relative molecular mass: 58.32, solubility: 0.009 g / L. Brucite has a simple chemical composition and its molecular formula is Mg(OH)2. Brucite is a rare high-magnesium mineral in nature. Its theoretical chemical composition is MgO 69.12% and H2O 30.55%. It is often found in brucites produced in nature. Impurities such as Fe, Mn, Zn, Ni, etc., these impurities exist as a homogeneous image, forming a series of continuous or discontinuous solid solution, constituent endmembers: iron brucite (including FeO 10%), manganese brucite (containing MnO 18%), zinc brucite (including ZnO 4%), nickel brucite (including NiO 2.5%). The associated minerals of brucite are serpentine, calcite, dolomite, magnesite, magnesium silicate mineral, periclase, diopside and talc.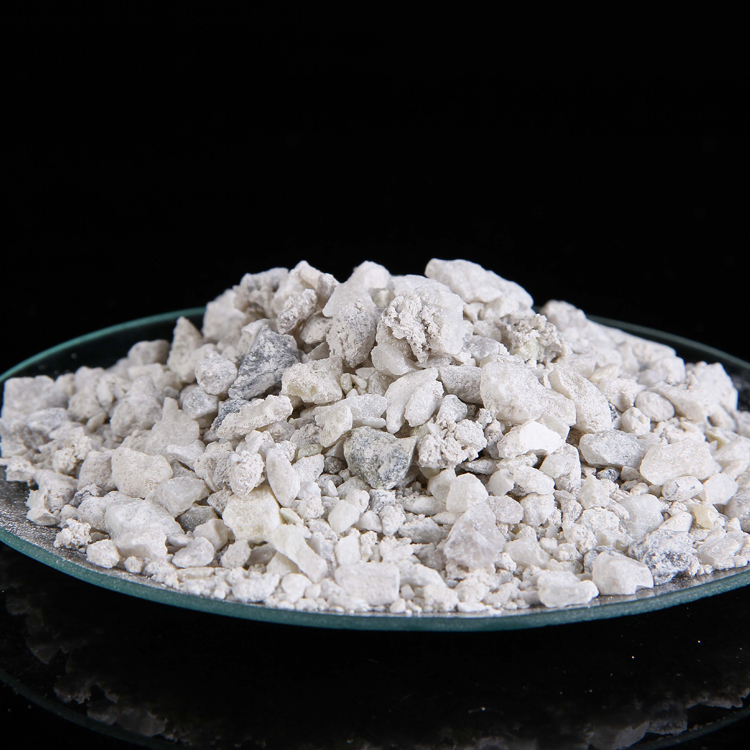 Use of brucite
Brucite is an industrial mineral with special value due to its high content of useful components, low content of harmful impurities, and its unique physicochemical properties, which are different from other types of magnesium-containing mineral raw materials. The main uses of brucite is as below:
1. Flame Retardant additives in rubber, plastic and fiber
2. Flue gas desulfurization
3. Aluminum composite panel
4. Paper industry
5. Agriculture and fertilizer uses
6. Environmental Protection field (Wastewater treatment)
7. Magnesia High Temperature refractory
8. Fireproof coating
9. Neutralize the treatment agent and adjust the pH value
| | | | | | |
| --- | --- | --- | --- | --- | --- |
| MgO % | SiO2 % | CaO % | Fe2O3 % | Al2O3 % | Loi % |
| 53.54 | 14.44 | 3.64 | 0.58 | 0.12 | 27.68 |
| 56.25 | 13.35 | 3.18 | 0.34 | 0.06 | 26.92 |
| 58.21 | 10.41 | 1.56 | 0.32 | 0.04 | 29.46 |
| 60.86 | 5.26 | 2.40 | 0.42 | 0.12 | 30.94 |
| 62.59 | 3.68 | 2.12 | 0.29 | 0.09 | 31.23 |
| 63.27 | 3.23 | 1.76 | 0.29 | 0.08 | 31.37 |
| 64.36 | 3.01 | 1.17 | 0.28 | 0.07 | 31.11 |
| 65.13 | 2.89 | 1.07 | 0.26 | 0.06 | 30.59 |